The Land Station Hakuba facility, located halfway between Hakuba Station and Happo Information Center, is officially open. For the time being, only Nagano residents will be permitted inside and everyone must sign a contract with your address and have your temperature taken before entering.
What Does the Facility Contain? 
Starbucks with indoor and outdoor seating
Retail space with Snow Peak Gear
A Japanese- Italian restaurant called "Restaurant Snow Peak"
The Snow Peak Go concierge center where guests can rent gear, book activities, and arrange overnight stays in Hakuba
A large outdoor patio seating area with unimpeded views of Happo One
A recreational grassy area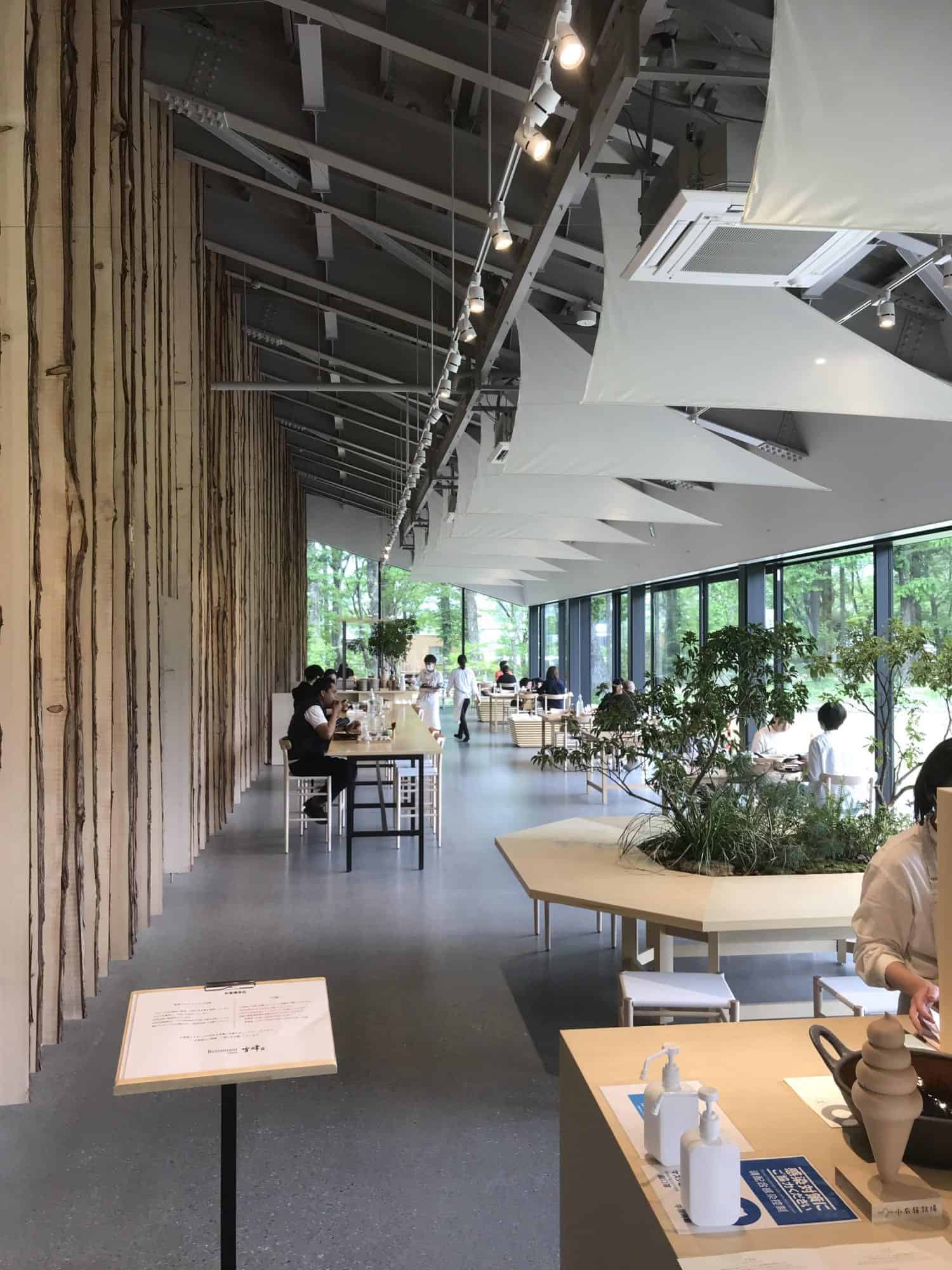 Multipurpose Facility
World class architect and University of Tokyo Professor, Kengo Kuma, designed the facility with the social mission of "connecting people to nature and to connecting people with each other" In line with this mission, Kuma designed a facility with three areas: retail and food, event space, and a recreational area. You can see other projects designed by Kuma here.
The vibe is rustic mountain aesthetic meets urban art museum. The interior is flooded with natural light and mountain views, earthy tones, and tall spacious ceilings. Outside the flowing iron black roof couples with the wooden lattice work to create a stunning visual.
It's a fun place to spend an afternoon and even the most obstinate Starbucks opponents will enjoy lounging in Land Station Hakuba with a coffee.
Snow Peaks Restaurant
The restaurant menu was created Hideki Ishikawa of the famous Japanese restaurant "Kagurazaka Ishikawa" which has won three Michelin stars. Ishikawa's concept for the restaurant is to use fresh local ingredients to better connect visitors to the surrounding environment.
Snow Peaks offers lunch and dinner with a wide range of wines and a special BBQ set that can enjoyed "picnic style" in the grassy area.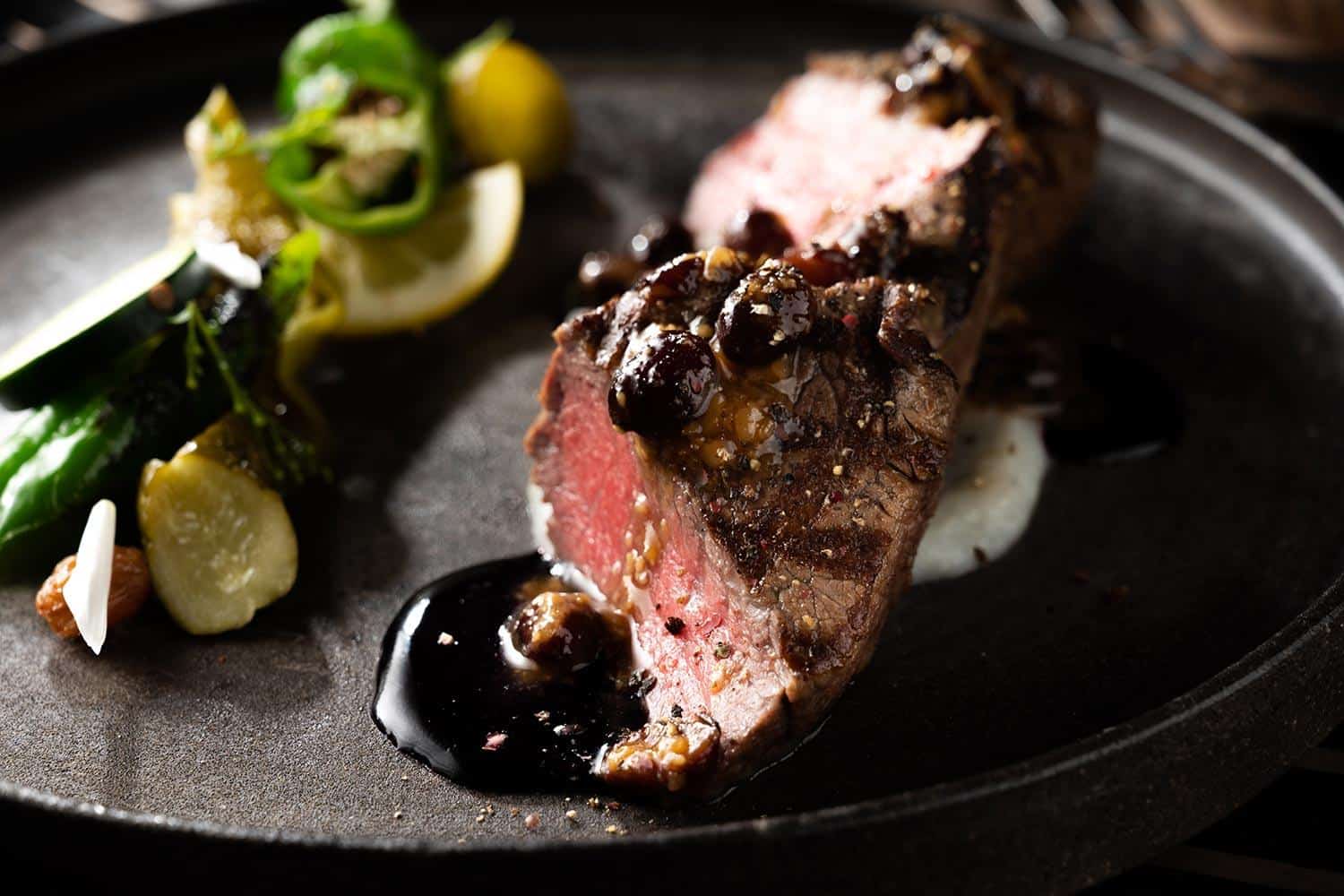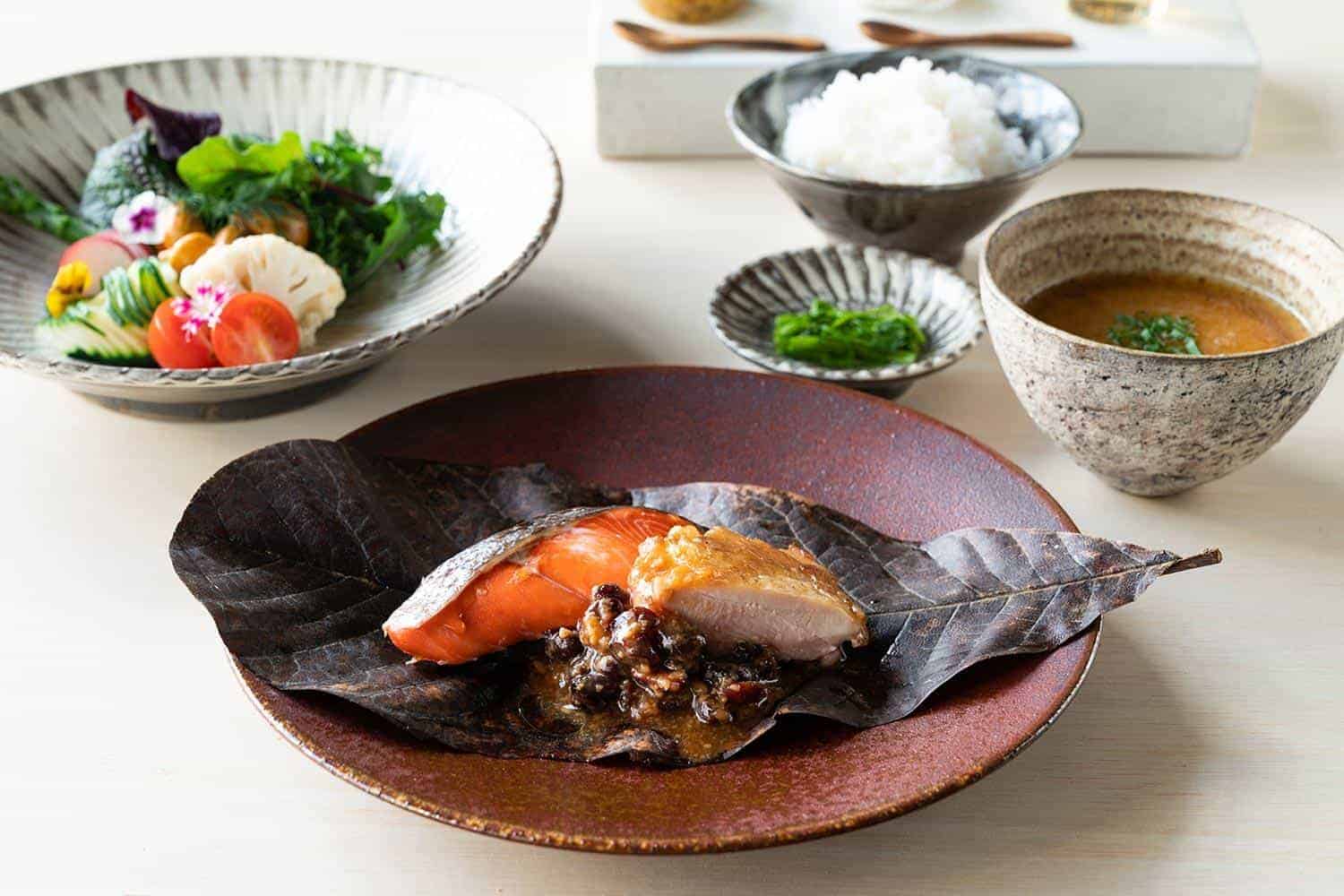 Hakuba: A 4 Season Resort
Land Station Hakuba joins a growing list of summer attractions in the Valley intended to attract visitors in the green season by promoting the beautiful scenery, mountains, and culinary experiences available in the area.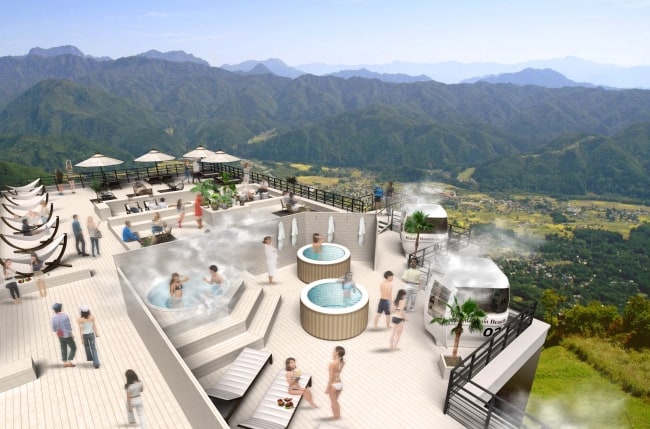 In Closing
If you'd like to talk about next winter please email us at bookings@hakuba.com or click enquire below. All our properties are 30% off, and as no one knows what the future will bring, we're offering 100% refunds for all bookings cancelled by October 15th. Stay safe!