Where To Eat in Hakuba this Summer
Hakuba is a awash with delicious dining options all year round! Here we will detail 20 of our favorite eateries all within the most popular villages of Happo, Echoland, and Wadano.
---
Note: We've included each restaurant's phone number and social media account as summer hours change frequently. It's best to contact them before visiting.
Brunch and Coffee
Brunch and coffee are not the first things that come to mind when you imagine a Japanese ski town. However, Hakuba has dozens of coffee joints with an international flair.
Sounds Like Cafe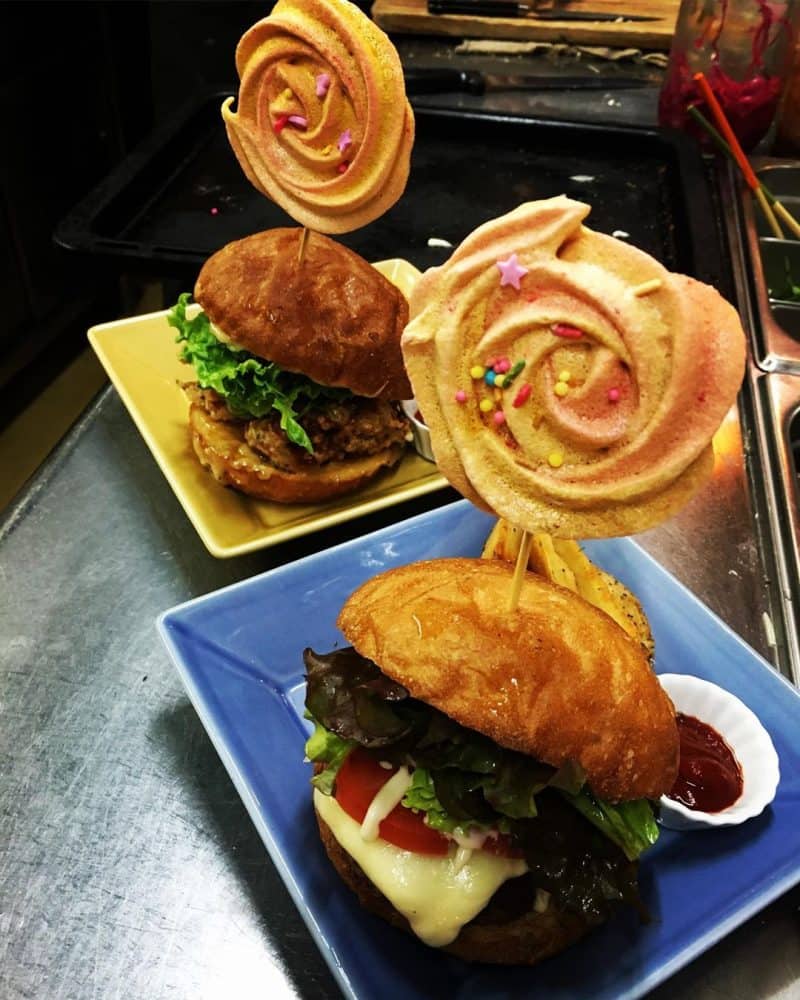 Sounds Like Cafe is among the most popular breakfast and lunch venues in Hakuba and a must visit for those staying in the Echoland area. They serve barista made coffees, full breakfast, and a great lunch menu of burgers, pulled pork and more!  We love the Spicy Chicken Burger, but there is no wrong choice at Sounds Like Cafe.
Phone Number: 0261-72-2040
Location: Echoland
Zou Cafe
This stylish cafe will transport your taste buds back to Australia. Located at the Hakuba Train Station, Zou offers Australian style barista made coffee, big brekky's, acai bowls, large lunch menu, smoothies and beer. With high speed wifi and a cozy atmosphere, it's a comfortable place to work from.
Phone Number: 0261-85-4548
Location: Hakuba Station
Lion Cafe
Lion Cafe is located across the street from the Happo Bus Terminal and is an excellent choice for breakfast or lunch. The most popular item on the menu may be the Samurai Chicken Burrito, but you can't go wrong with anything here. There are options for vegetarians as well.
Phone Number: 0261-72-3860
Location: Happo Village
Starbucks
Hakuba Starbucks officially opened in May of 2020 and it has been a massive draw for weekend Japanese visitors. Starbucks is located in the beautiful Snow Peak Land Station facility, which sits halfway between Happo Bus Terminal and Hakuba Station. The mountain views here are truly incredible.
Phone Number:  090-2524-4555
Location: Between Hakuba Station and Happo Village
---
Western Style Lunch and Dinner
Pizza, Pub food, Italian, Fine Dining, Mexican,  Hakuba has it all. Here are some of the excellent options open for summer 2020.
Tap Room
The Tap Room is a favorite of ours as it combines craft beers, a delicious western pub menu, and outdoor patio seating with games and a play area for the kids. It is open Thursday-Sunday for lunch and dinner.
Phone Number: 0261-75-0075
Location: Happo Village
Morino Pizza
Located in Wadano, Morino is among the few places open serving pizza this summer. It's a delicious pizza at an affordable rate, and the best part is…they deliver!
Phone Number: 080-6933-1077
Location: Lower Wadano
Refuel
Refuel is a Japanese owned bar serving a menu that combines Western pub food with Japanese izakaya classics. The staff is warm and inviting, and it's a fun place to hang out and meet locals over a beer. The Refuel Burger is a dark-horse candidate for best burger in Hakuba.
Phone Number: 0261-85-0907
Location: Happo Village
Luce
Luce is an excellent option for coffee and lunch with several options under ¥1,000, including a Wagyu Beef Burger and a Shinshu Salmon Sandwich. There is indoor and outdoor seating and it's conveniently located across from the Kokusai ski lifts.
Phone Number: 0261-85-5008
Location: Lower Wadano
Mimi's
Trip Advisor's #1 restaurant in Hakuba, Mimi's the the ultimate fine dining experience. While the restaurant is closed for the summer, Mimi's is offering a special menu for delivery at ¥6,000 and ¥10,000 per person. You must order 2 days in advance.
Phone Number:  261-72-4060
Taco Taco
Taco Taco is a Japanese take on Tex-Mex classics like burritos, tacos, enchiladas, nachos and more. It's a warm atmosphere and perfect for a family dinner.
Phone Number: 0261-72-4340
Uncle Steven's
Much like Taco Taco, Uncle Steven's is a Japanese interpretation of Mexican food. It's a nice place for the family and often has special deals on margaritas.  It's located a few hundred meters from the Happo Gondola.
Phone Number: 0261-72-7569
Location: Happo Village
Mockingbird
More popular bar than sit down restaurant, Mockingbird has a menu of tasty fried foods, noodle based dishes and more. The bar boasts a pool table and opens until late, often becoming quite lively. It's a favorite of Hakuba locals.
Phone Number: 0261 85-2450
Bear's Cafe & Goldilocks's Lounge
Bear's Cafe in Echoland has a great summer lunch menu which features all you can eat curry for ¥900. They have a full ice cream bar called Polar Bear's Paradise where you can build your own masterpiece from a selection of homemade ice cream and delicious toppings and then weigh, pay, and enjoy.
Phone Number: 0261-85-0659
Location: Echoland
---
Japanese Style Lunch and Dinner
Of course Hakuba is home to wide array of traditional Japanese restaurants, and these are some of our favorites.
Maeda
Maeda is an excellent lunch time option serving sobas, katsudon, and so much more. It's located in Happo Village between the Happo Bus Terminal and the Adam Gondola.
Phone Number: 0261-72-2295
Location: Happo Village
Hie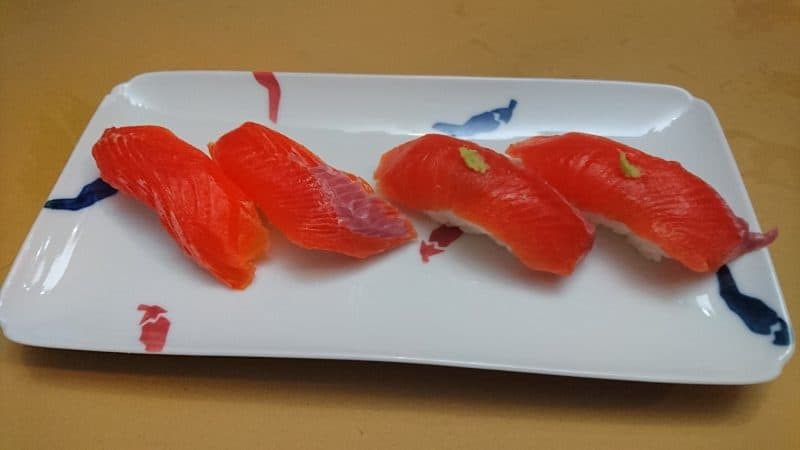 Hie is perhaps the best izakaya in all of Hakuba. This little gem is  busy even in the green season, so make sure to reserve your table ahead of time. The Hie team speaks limited English, so it's best to ask your accommodation to call ahead on your behalf.
Phone Number: 0261-72-8035
Location: Echoland
Kicchonchon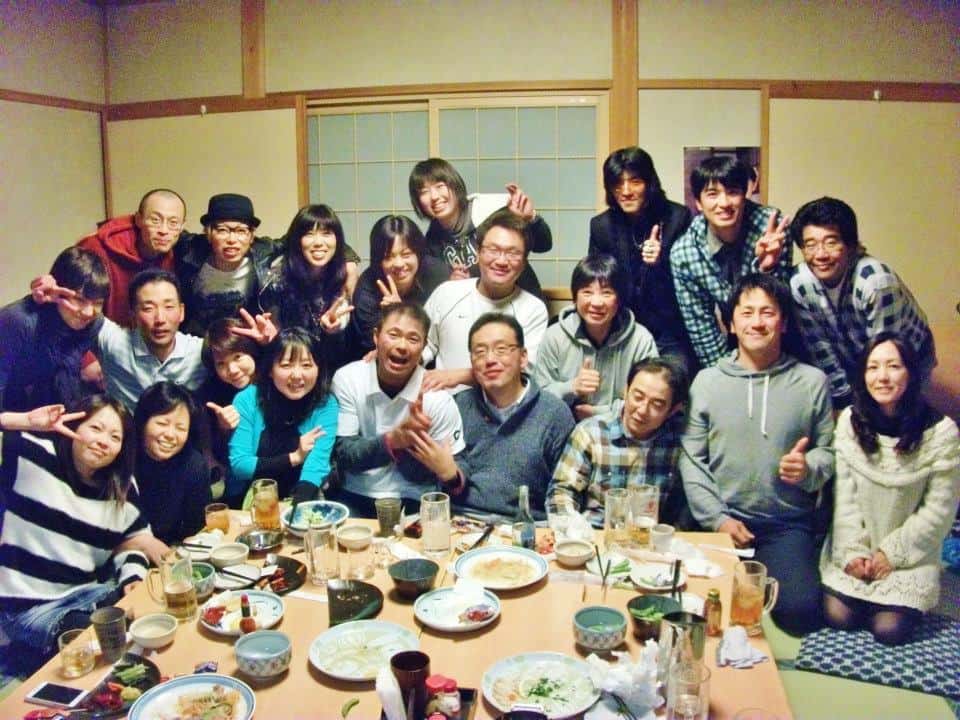 An authentic Izakaya dining experience, Kichonchon is a family run restaurant located halfway between Happo Village and Hakuba Station. Reservations are not required, but it does get busy on weekends. Kicchonchon serves a special Takoyaki Roulette where one octopus ball in the bunch is loaded with extra spicy sauce. It's dangerously fun.
Phone Number: 0261-72-2833
Location: Between Happo Bus Terminal and Hakuba Station
Zen Soba
Zen Soba is perhaps the most popular soba option in Hakuba and it's not unusual to have long lines out the door on warm summer days. Zen also does a full izakaya menu which is an excellent option for a night out.
Phone Number: 0261-72-3637
Location: Mizuho
Tottsuan Ramen
Only a few hundred meters from Hakuba Station, this is a serious contender for best Ramen in Hakuba. The head chef operated a ramen restaurant in Osaka for over a decade, and takes great pains to ensure the broth is a great depth of flavor–it simmers for 12 hours daily.
Phone Number: 0261-85-6866
Chitose
Chitose is an excellent and affordable Tonkatsu restaurant. Tonkatsu, pictured above, is breaded and deep fried pork cutlets. Everyday Chitose offers a 500 yen lunch, and we love ordering the Katsu Curry. While the staff don't speak much English, there is an English menu with pictures at each table.
Phone Number: 0261-85-0803
Location: Between Happo Bus Terminal and Hakuba Station
Hige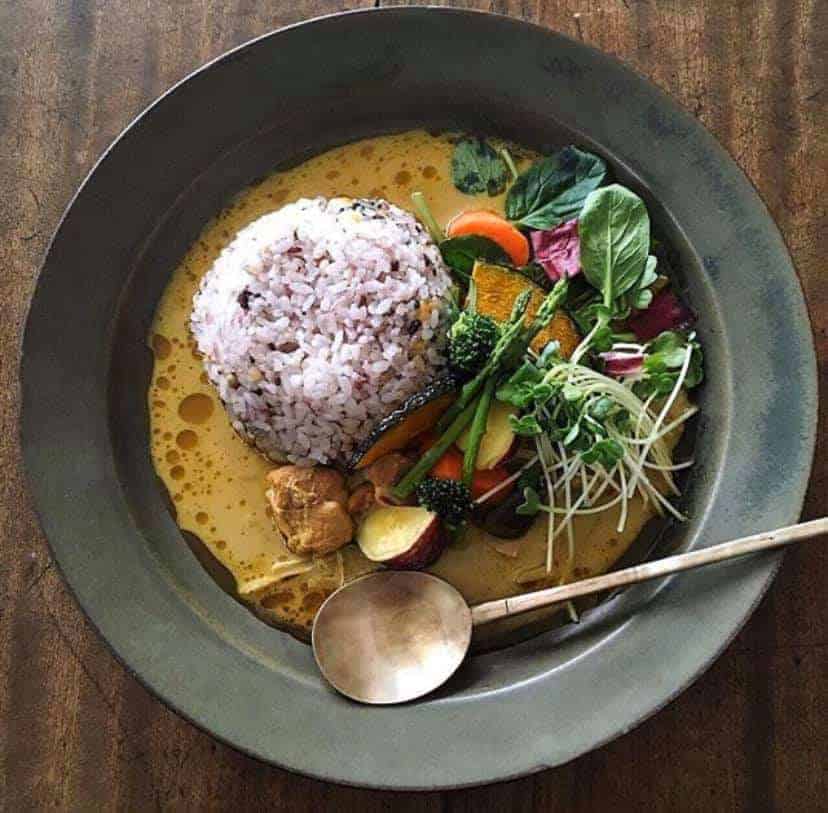 Hige, at the foot of Echoland, specializes in curries and has a wide variety of styles ranging from traditional Japanese to South East Asian influenced curries.
Phone Number: 0261-85-0499
Hige's Location: Echoland
---
Visit Us In Hakuba

If you're interested in visiting Hakuba this summer or this upcoming winter we'd love to hear from you! Please email us at bookings@hakuba.com or click enquire below and we'll get back to you shortly.