With over 50 bars and restaurants to choose from, the Hakuba bars and nightlife scene has something for everyone. We've created this guide to help you understand what's available and to offer tips on how to best spend your evenings in Hakuba. We limited our guide to bars in the three main villages:
Happo Village
Echoland
Wadano
---
Happo Village
Happo Village sits at the base of Happo-One resort and is the main village in the Valley. It boasts an impressive number of evening options from sports bars to craft beer bars to even a bar in a yert. Yup, a yert–the Mongolian tent. Here are the must visit spots in Happo Village.
---
Blizzard
Blizzard brought the heat last year! Not only did Blizzard throw some of the best parties on a weekly basis, they also hosted the biggest musical acts Hakuba has ever seen including:
Hayden James
Hot Dub Time Machine
Tom Tiley (Triple J) and Hugo Gruzman (Flight Facilities)
It was epic. Be sure to visit Blizzard for daily live music and while there, definitely grab some pizza.
Insider Tip: Seriously, the pizza is next level good. It's one of the few wood-fired pizza ovens in Hakuba and is manned by a team of Italians with decades of experience tossing pizza in Naples.
Location: Across From Happo Gondola
Instagram: @Blizzardhakuba
---
Jack's Bar
Jack's Bar may very well be the most popular bar in Hakuba, and for good reason. It's an awesome mix of atmospheres that shift throughout the day. It's a great live sports bar, brings relaxing fireside après vibes, hosts nightly live music during dinner, and throws some of the best nightly parties in the Valley.
Insider Tip: Tuesday night goes off at Jacks. Trivia starts at 9 followed by karaoke late into the early hours of the morning.
Location: Next to Hakuba Springs Hotel
Facebook: Jack's Sports Bar Hakuba
---
Unjaune
Unjaune is best known for their absurdly large and absurdly delicious burgers. But this unsuspecting burger joint across from the Adam Gondola transforms into a rave dance party several nights a week. It's a good place to combo with Blizzard as they're close and often have events simultaneously.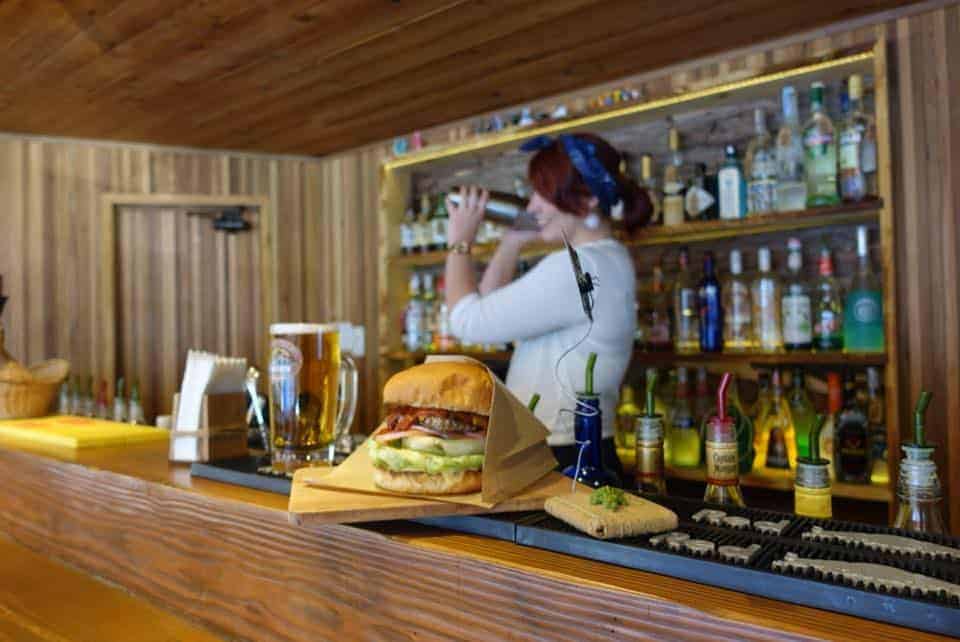 Insider Tip: Unjuane is an uber convenient place to pop in after a shred and has wide windows looking out onto the slopes. Good food, nice vibes.
Location: Across from Happo Gondola
Facebook: Unjaune あんじゃね
---
Refuel
Bar Refuel is one of the few watering holes that stays open well into the early hours of the morning and still serves food. It's also a great mix of locals and visitors and the menu is a combo of Japanese and foreign bar food. Drinks are half price during the daily happy hour from 4 to 6.
Insider Tip: Think you can handle spice? Get the spicy ramen; it'll knock your socks off.
Location: Across from the Happo Shrine
Instagram: @barrefuel
---
Bar Cross
Right around the corner from the Happo Information Center, Bar Cross gets pretty wild on a nightly basis. There's plenty of space to move around and mingle in this basement bar and the vibe is always loose and fun. Add it to your Happo pub crawl.
Insider Tip: They have an N64! Mario Kart anyone??
Location: Across from Japow Center & Cafe
Facebook: Cross Bar
---
Marillen Hotel — Bernd's Keller
Hakuba's Premiere après location. You literally cannot beat being on the base of the Nakiyama Slope. The Hotel has indoor and outdoor seating with live music most days and does outdoor après DJ sets on the weekends. The hotel also hosted the same boys from Blizzard for free après DJ sets last season.
Insider Tip: New Years Eve and the Happo Fire Festival are held on the Nakiyama Slope. Marillen Hotel is the spot to be on these nights.
Location: Base of the Nakiyama Slope
Instagram: @hotelmarillenhakuba
---
Hanabi Bar
My favorite bar in Hakuba. Here are all the reasons why in bullet point form:
IT'S A BAR IN A YERT!
They have adorable dogs to hang with
You can sit on a couch by a fire in a yert
Free Sake from 5-7
Small fireworks for sale
BIG fireworks for sale
Super Nintendo
Tasty Homemade food
Insider Tip: The Owner, Seiji San, has plum wine for sale that has been aged for 20+ years. He also cooks delicious personal pizzas in the wood burning stove.
Location: 5 Minutes Beyond Happo Lawson Towards Wadano
Instagram: @hanabi_bar_matsuri
---
The Tap Room
The best selection of craft beer in the entire Hakuba Valley. Hands down. With live music and a nice Australian pub menu to match, Tap Room is an excellent spot to hang and shoot the breeze over some tasty beers.
Insider Tip: Tap Room is the go to bar in the Hakuba Green Season. It has an epic outdoor patio seating area with corn-hole and and great beer deals. Open Thursday to Sunday.
Location: 5 minute walk from Happo Lawson towards Echoland
Instagram: @hakubataproom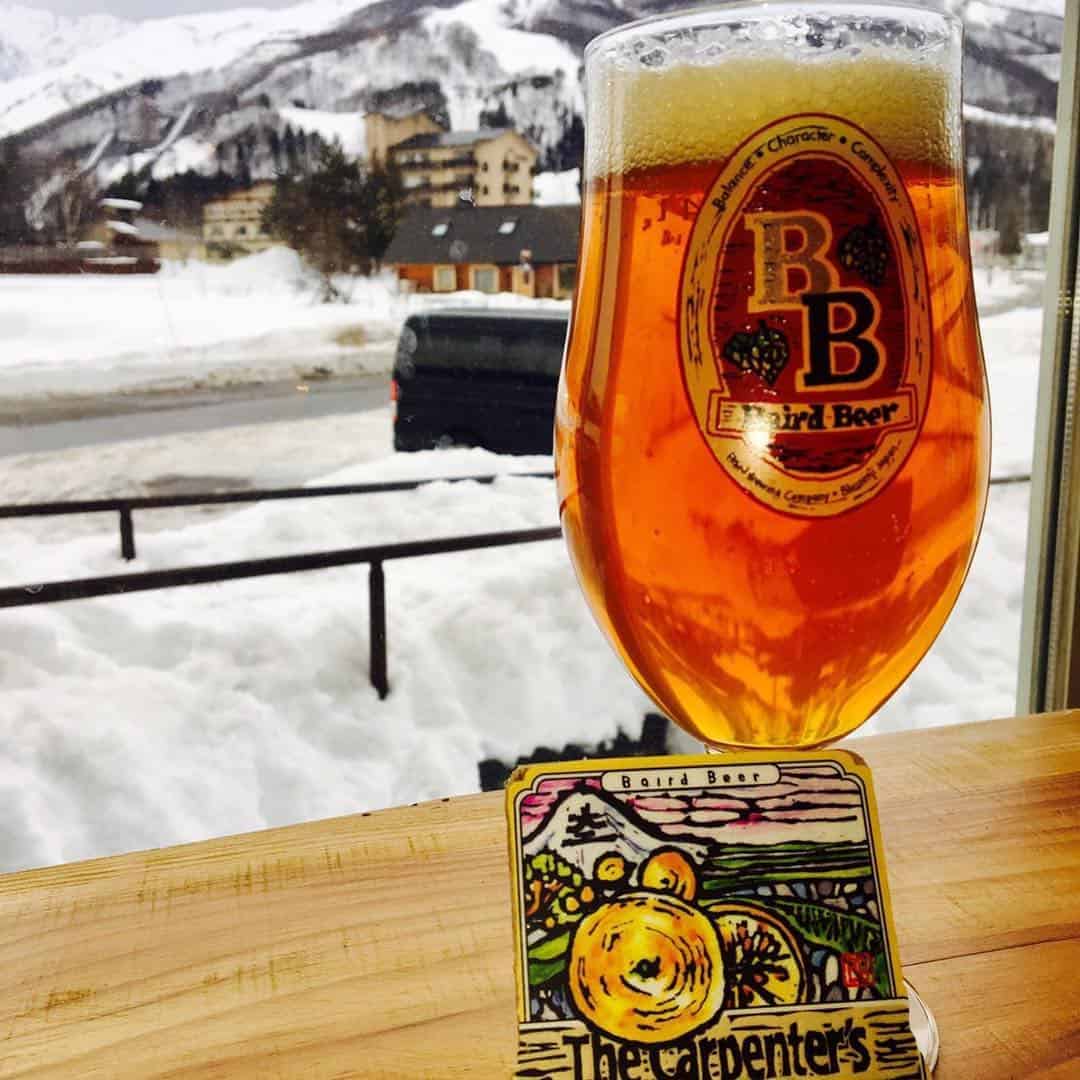 ---
The Lab
Halfway between Echoland and Happo, this is the perfect pit stop for those walking between the two popular villages. The Lab is a backpackers hostel with probably the coolest lodge bar in the Valley. The Lab throws epic parties, often does live music and does a great nightly dinner all open to the public. Pop in for a pint and we guarantee you'll leave with a few new mates.
Insider Tip: The Lab offers one of the best Christmas dinners and does nightly dinners with a vegan option always included.
Location: Halfway between Echoland and Happo Village
Instagram: @thelabhakuba
---
Echoland
This popular village is situated between Hakuba47 and Happo-One and is a must visit as it is loaded with amazing cafes, restaurants, and bars. We've listed our favorites below but there are plenty more to check out.
---
Mocking Bird
Mocking Bird will be buzzing on just about any night of the week, often with a mix of locals and Westerners. The bar is creatively decorated with woodwork – there's a large tree made of driftwood centered in the middle of the bar – and has a great selection of beer, wines and traditional Japanese cocktails.
Insider tip: Order the Ken Special! While the full list of ingredients is even too insider to share here, the drink has vodka, yuzu, and a whole lot of other tasty ingredients.
Location: 4 Blocks from Echoland Bus Terminal
Facebook: @mockingbird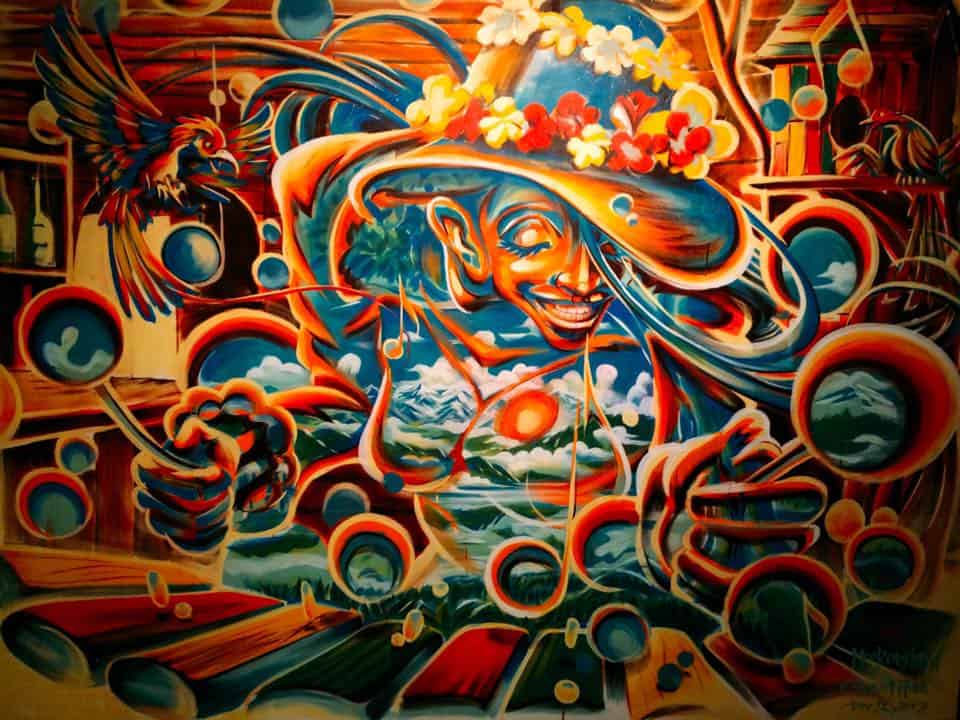 ---
Samurai Kebab
Samurai Kebab sits directly next to Mockingbird and serves as the perfect late night munchies spot post Mockingbird. The kebabs are next level and the only ones in Hakuba. The bar is a fun spot in its own right with darts and plenty of room to sit, dance, and mingle.
Insider Tip: Order the halal snack pack. It's next level delicious.
Location: Next to Mockingbird
Instagram: @samurai_kebab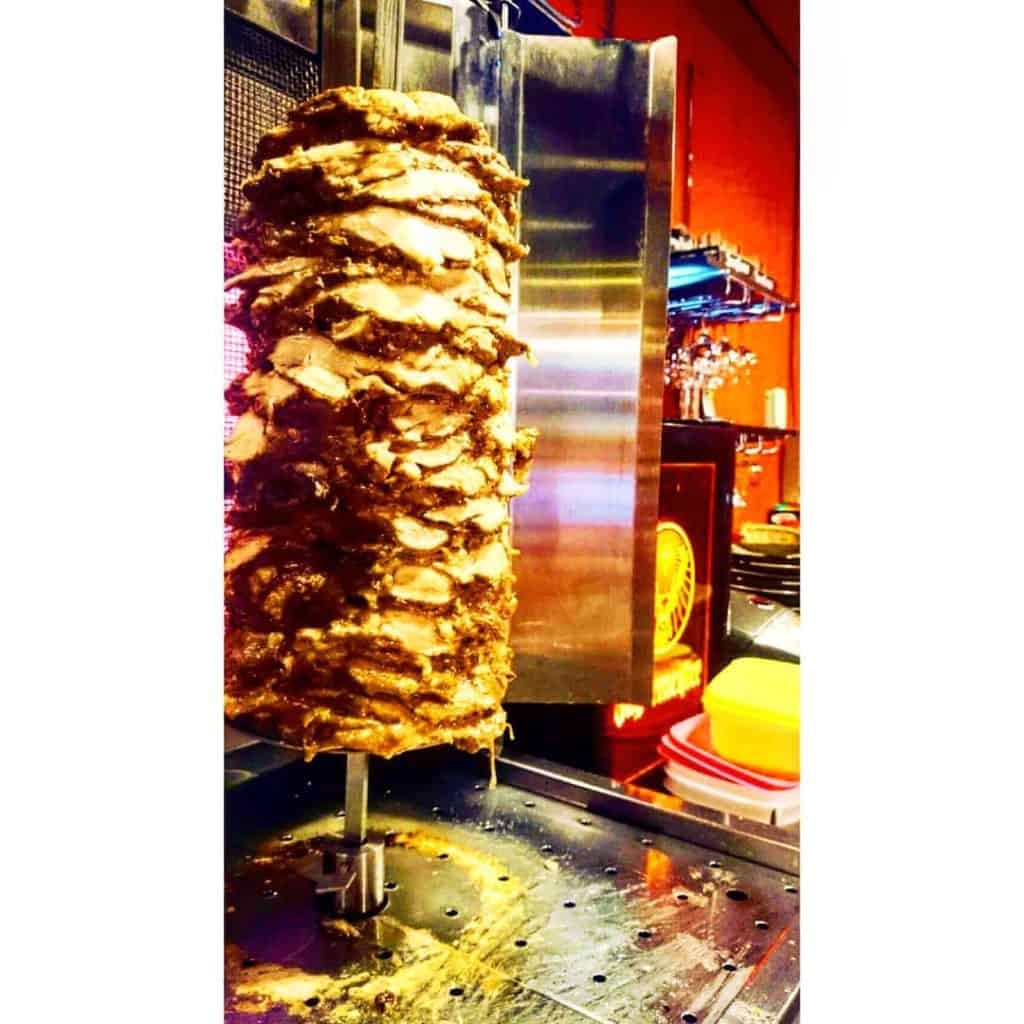 ---
Cherry Pub
Cherry Pub is a Country-Western style bar and restaurant with an impressive selection of booze and a great dinner menu.
The best part about Cherry Pub, however, is the two private Karaoke Rooms which can accommodate 8 and 20 people respectively. The rooms can be rented per hour and your party can call to the bar via a phone in the room to order drinks. It's a blast.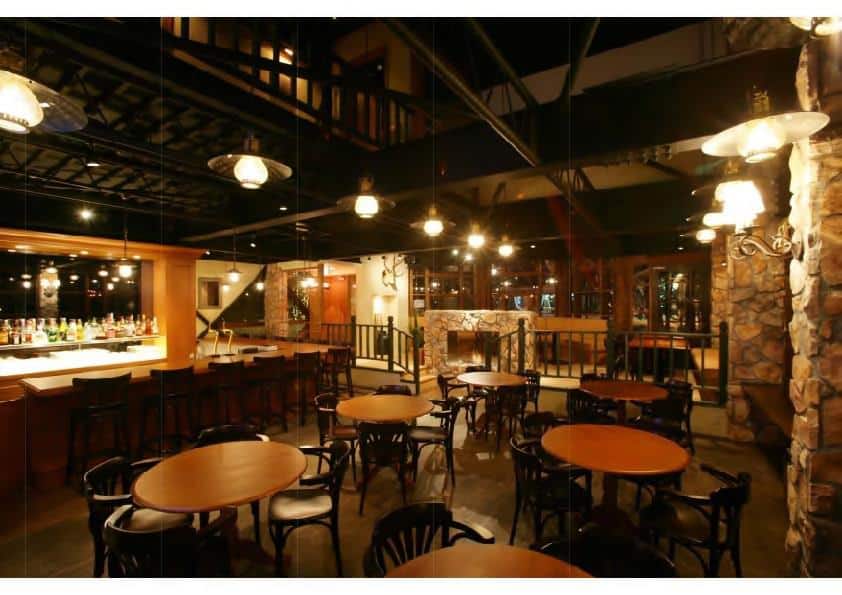 Insider Tip: There's a golf simulator on the third floor for those amongst us who don't want to lose their swing in the snow. It costs 3,000 yen per hour and can accommodate 8 people. Clubs and Shoes included.
Location: 1 Block Passed Echoland
Facebook: @Cherry Pub Hakuba
---
Hakuba Yokocho
Looking for some traditional Japanese vibes? Look no further. Hakuba Yokocho combines Japanese street food, cold beers, and yellow and orange matsuri lanterns to transport us to a traditional Japanese festival. Grab some grub and a beer and enjoy a unique dining experience.
Insider Tip: Stop in for a snack and a beer and try one of the many Nagano specialties on offer at Hakuba Yokocho.
Location: Bottom of Echoland
---
Master Braster
Unassuming from the outside, Master Braster is an upbeat Reggae bar with a dance floor to move on and a great selection of beers. The small bar is a Hakuba institution and you will always find friendly bar tenders, cold drinks and reggae beats. Its certainly somewhere to check out when in Hakuba.
Insider Tip: Try the Jerk Chicken and the Nasi Goreng.
Location: Across from Sounds Like Cafe
Facebook: Master Braster

---
Wadano
The Wadano area is chock full with accommodation options and has an impressive number of nightlife spots to match. The following are the best Wadano has to offer.
---
Rabbit Hole
Up in Wadano is The Rabbit Hole  which makes you feel like you've encountered an edgy Melbourne laneway bar. Even the barmen have Chet Faker beards going on.
In addition to having a great selection of beers and spirits, The Rabbit Hole is known for their burgers. They also do live music and DJs and have pool and darts in the basement. It's a must visit in Hakuba.
Insider Tip: Best burger in Hakuba, and the sickest Hakuba swag. The sweatshirts are unreal and are for sale online and in the restaurant.
Location: 150m from the Sakka Slope
Instagram: @therabbitholehakuba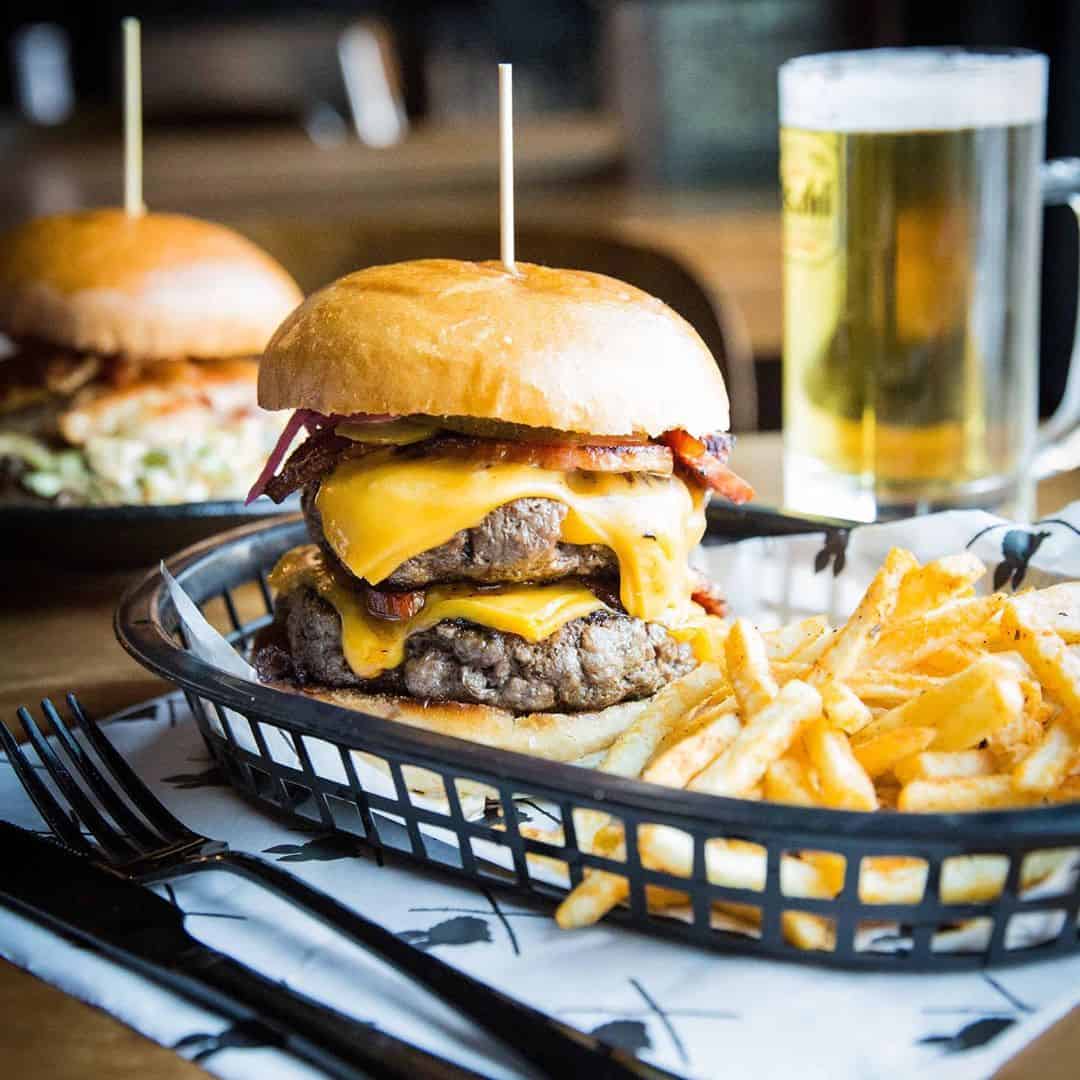 ---
---
---
---
Penke Penke
Penke brings the vibes big time. Great music, visual artists, sick events and just plain good times at Penke is the norm. It's an easy place to meet locals and fellow travelers alike.
Insider Tip: Penke goes off on party nights. Their Gender Bender party is stuff of Hakuba lore. If you're around for a party, don't miss it.
Location: Upper Wadno
Instagram: @penke_bar
---
Beach Bar
The Beach Bar, which as you can guess from the name has a southern tropical vibe going on. Designed in the style of an ocean-side hut, the bar often holds beach-themed parties and has a Thai inspired menu. It has a fun vibe and perhaps 2 of the best bar tenders in town, Taka San and Chika San.
Insider Tip – Sit at the bar and and play drinking games with Taka san and Chika san.
Location: Lower Wadano
Facebook: @Thebeachhakuba
---
Mimi's
Known more for it's incredible food than it's bar (Trip Advisers #1 Hakuba Restaurant), Mimi's bar is a cozy place to grab excellent cocktails and shoot the breeze with the bar keep. Stop by during Happy Hour and all cocktails are 50% off.
Insider Tip: Stay for dinner. It's the #1 Restaurant for a reason.
Location: Inside Phoenix Hotel
Facebook: Mimi's Restaurant and Bar
---
The Pub
A great European style pub with plenty of seating and a good menu featuring burgers, pizzas, and other pub classics.  The Pub has three levels with a pool table and couches on the third floor.
Insider Tip: Things get wild at the pub when they have parties. Keep them in mind if you're around for New Years Eve.
Location: Lower Wadano
Facebook: @The Pub Hakuba
---
That's All Folks!
Thanks for Reading! Comment below or reach out on FB or Insta with any bars that you think we missed. Also, if you haven't reserved your Hakuba accommodation for this up coming season, click "Enquire Now" below and we can help you sort it out.